Friends,
You may not have known this, but June is Elon Musk's Birthday Month. Some of you might think he's Boring (see what I did there), but I am someone that likes to think up big ideas. Elon is a bit of an inspiration to me in that he dreams audacious dreams and then goes after them.
Well, since you have been kind enough to be a part of our business, I wanted to take the opportunity to celebrate Elon Musk's birthday by giving YOU a gift. In fact, I want to give you (and those you know) TWO very special gifts! That's right – TWO gifts.
Gift #1 is my lifetime home sale guarantee.
Your Home Sold, Guaranteed, at Your Price or I'll pay you in Bitcoin!*
Yes, this is a twist on the guarantee I am most famous for. And you will know that whether it's a super awesome real estate market or a housing recession, I stand by this guarantee. The peace of mind from a guarantee like this is a fantastic gift. I can think of none better. Don't worry, if Bitcoin isn't your thing we can just make it cash!
My team and I are committed to results. In fact, Excellence is one of our Core Values. For nearly 10 years, people have been coming to us when they want their home sold, at their price and with the least hassle. We look forward to the next 10 years of Guaranteed Results for area homeowners.

Gift #2…
Donations to GRIP Outreach for Youth on Your behalf.
In last month's letter, I updated you on our goal of raising $30,000 for GRIP Outreach for Youth this calendar year. In case you missed it, we donate a portion of our income from home sales to GRIP. Their work in mentoring Chicago's youth through life-on-life relationships, efforts to work in the schools and supporting job-skill training and further education are incredible! And as one of the leading not for profit organizations in our area, they depend on sponsorships and donations to continue their great work.
This year, we have been able to contribute $6,000.00 toward this very worthy cause so far. But we have a long way to go to reach our goal!
YOUR REFERRALS HELP THE YOUTH OF CHICAGO! Keep them coming!
Who do you know considering buying or selling a home you could refer to my real estate sales team? Not only will they benefit from our award-winning service and iron clad guarantees but the young people served by GRIP will benefit as well.
Just give me a call or pass my number on to anyone you know considering buying or selling. My number is 312-361-8288.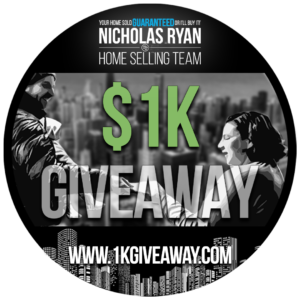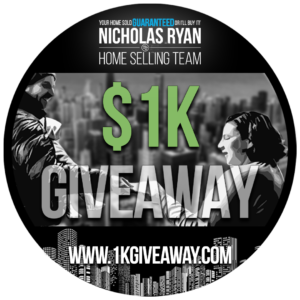 Every month we surprise ? someone with a check for $1000 ? !! This is made possible by our ?? awesome clients who nominate people in need! Grateful ?? for the opportunity made possible through YOU!! Visit 1kGiveaway.com to learn more ❗❗
Please visit www.1KGiveAway.com to nominate someone you know in need! Or, you can also text our 24/7 VIP line at (312) 361-8288.

Our Raving Fan Club is in full swing!  If you aren't a member yet, visit www.RavingFanChicago.com to learn more!!  We want to acknowledge our appreciation for our lifetime clients and their referrals.  Sign up today!
YOUR REFERRALS REALLY DO  HELP THE CHICAGO YOUTH  WHO NEED HELP THE MOST!
Do you know someone considering buying or selling a home whom you could refer to our real estate sales team? Not only will they benefit from our award-winning real estate service, but a very worthy cause will benefit as well. If you or anyone you know is considering selling, give me a call or pass on my number 312-361-8288.  Thank you in advance for your referrals!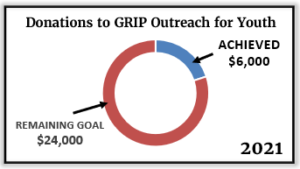 Over the years of helping hundreds of families sell or buy the place they call home,  we have met some wonderful, loving, and caring people. People like you! And, referrals of those you know considering buying or selling will receive the award-winning service we are known for and many will benefit through the services of GRIP Outreach for  Youth as well!

If you or a friend are thinking about selling, make sure to choose a real estate company you can trust!
A real estate team with experience,  proven results, and a give-back philosophy!
Over the years of helping hundreds of families sell their homes and/or buy another, we have met some wonderful, loving, caring people.
People like you! So your referrals can rest assured that not only will they get the award-winning service we are known for and the guarantee to back it up, but that a solid portion of the income we receive will go towards a very worthy cause.
Refer your friends, neighbors, associates, or family members considering making  a move:  
You can visit HelpChicagoYouth.com and fill out the online form.
You can pass along our business card to them; I have enclosed a couple here for that purpose.
Of course, you can always call me directly or pass my number on 312-361-8288.   
OUR TEAM IS HERE TO ELEVATE YOUR  LIFE THROUGH REAL ESTATE!

Contact Us
Nicholas Ryan Team  2235 W North Ave  Chicago, IL 60647
Visit us on the web at:
Why I Support GRIP Outreach for YOUTH:
I first met Scott Grzesiak five years ago when I represented him in the purchase of a home. This friendship grew over time and, naturally, I came to hear of the awesome organization he leads: GRIP Outreach for Youth.
What I love about GRIP is that the Christian organization really does a phenomenal job mentoring high-school-aged youth. And, when I say "mentoring," I mean stepping into their lives in a very personal way. GRIP's staff and volunteers spend countless hours with the teenagers in their homes, schools, churches, and communities. Their goal is to break the fatherless cycle through Christ-centered, Life-on-Life relationships. The stories of transformed lives such as former gang members finding jobs, living productive lives, and even giving back to society, is truly astounding.
Being born and raised in Chicagoland, I take pride in supporting in any way that I can the good work these people do at GRIP. My team rallies around our annual goal of raising money and donating portions of our income to help high-school-aged youth in at-risk communities. My team and I are committed to providing outstanding results for buyers and sellers referred to us by our past clients. I have discovered that GRIP shares similar commitments to  Chicago's youth. And, since their services survive on sponsorships and donations, we are happy to contribute and proud to support them.