Client Appreciation Party on January 9th
Dear Friends,
The month of November brings about an extra opportunity to say Thank You for being a valuable part of our business. As most begin to prepare for the Holiday season, plan Thanksgiving get-togethers and the like, it's easy to become wrapped up in all that we have to do to ensure a fun, joyful time for all we are responsible for and overlook all that we have to be thankful for.
Gratitude though is an attitude that is contagious!
Unfortunately many homeowners are desperate to leave their current home, actually loathing this time of year because of the frustration of not being settled for the holidays. You may know someone or a family that fits this description.
Here's where you and I can HELP!
HAVING PEACE OF MIND AND GETTING TOP DOLLAR FOR YOUR HOME. EXPERIENCE COUNTS!
As a result of working with hundreds of families, we have developed a special market-proof program to quickly get an acceptable "cash" offer on any home for market value. So, we are giving homeowners wanting to make a move a very special gift this holiday season.
Join us for our 4th annual NRRE Customer Appreciation Night at Hopleaf Bar in Andersonville! We want to say thank you for your business and continued support. Come enjoy an array of craft beers and appetizers on us! Also, make sure to stay for the GIVEAWAYS!!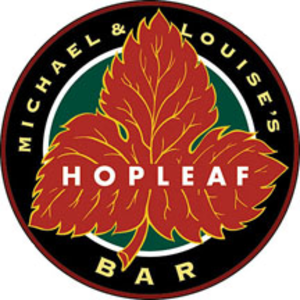 Where: Hopleaf Bar, 5148 N Clark St
When: January 9th, 2020 from 6 – 7:30pm