Dear Lakewood Balmoral Neighbors,
I love Chicago for a bunch of reasons, and one of those reasons is the abundance of farmers' markets during the Spring and Summer months. I'm sure we all have our favorites – Lincoln Park, right here in Andersonville, or the new one that just popped up in Uptown. They're all fun and fresh and are a great way to get outdoors, shop small/local, and get some great produce and ingredients!
Another reason I love Chicago, and particularly our neighborhood here in LB, is being able to take walks, go to the park, and visit with friends and neighbors. My family and I have taken to walking around the neighborhood nearly every day, and it's great to see everyone out and about, especially after a year of being largely indoors and isolated from one another. I hope to see you out there – and if you see me, say hi! I'd love to get to know you.
As you've seen in my previous letters, I'm a realtor who lives right here in LB. In fact, we just sold a home right next to LB in the pre-market with multiple offers! My team and I are passionate about providing a top-of-the-line experience for our clients, whether that's helping to buy or sell or invest. If you or anyone you know is looking to buy or sell right now, or if they just want some help understanding the value of investing in real estate, we would love to connect and partner with you. I want to make this easy for you – my June offer is a guarantee to sell your home for your price or I'll pay the difference, up to my whole commission!*


OUR TEAM IS HERE TO ELEVATE YOUR  LIFE THROUGH REAL ESTATE!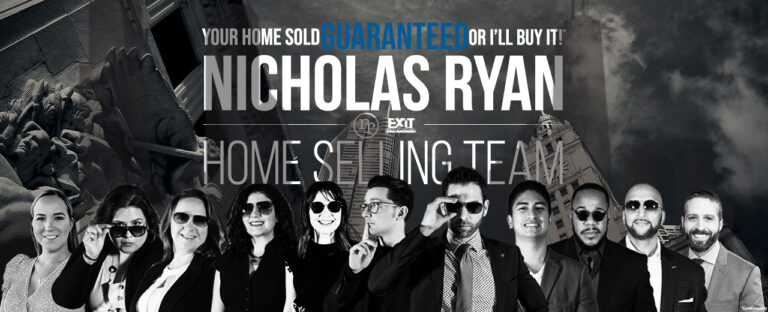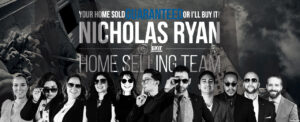 Contact Us
Nicholas Ryan Team  2235 W North Ave  Chicago, IL 60647
Visit us on the web at:
Why I Support GRIP Outreach for YOUTH:
I first met Scott Grzesiak five years ago when I represented him in the purchase of a home. This friendship grew over time and, naturally, I came to hear of the awesome organization he leads: GRIP Outreach for Youth.
What I love about GRIP is that the Christian organization really does a phenomenal job mentoring high-school-aged youth. And, when I say "mentoring," I mean stepping into their lives in a very personal way. GRIP's staff and volunteers spend countless hours with the teenagers in their homes, schools, churches, and communities. Their goal is to break the fatherless cycle through Christ-centered, Life-on-Life relationships. The stories of transformed lives such as former gang members finding jobs, living productive lives, and even giving back to society, is truly astounding.
Being born and raised in Chicagoland, I take pride in supporting in any way that I can the good work these people do at GRIP. My team rallies around our annual goal of raising money and donating portions of our income to help high-school-aged youth in at-risk communities. My team and I are committed to providing outstanding results for buyers and sellers referred to us by our past clients. I have discovered that GRIP shares similar commitments to  Chicago's youth. And, since their services survive on sponsorships and donations, we are happy to contribute and proud to support them.